Welcome to Jewelry by Da'oud. We are a small company of devotees, giving you great service and a beautiful wearable product to be savored for many years to come. Da'oud is a perfectionist, and gives each and all orders his full attention. When wedding orders pile up, sometimes he must focus on the work at hand, and we appreciate your patience when emails and phone calls must occasionally take back seat to getting rings off to an impending wedding!
Our store fronts can be found exclusively at a variety of Renaissance Festivals around the country. Please come visit us if you are in any of these wonderful locations durring thew run of the festival:
Arizona Renaissance Festival: February – March www.renfestinfo.com/arizona Booth 310
– At the end of the row by the Queen's Kitchen
Southern California Renaissance Pleasure Faire: April – May www.renfair.com/socal
-On Jeweler's Row by the Fool's Stage (Broon)
Colorado Renaissance Festival: June – July www.coloradorenaissance.com Booth 116
– Across from the Globe Stage (Arsene)
Minnesota Renaissance Fesitval: August – September www.renaissancefest.com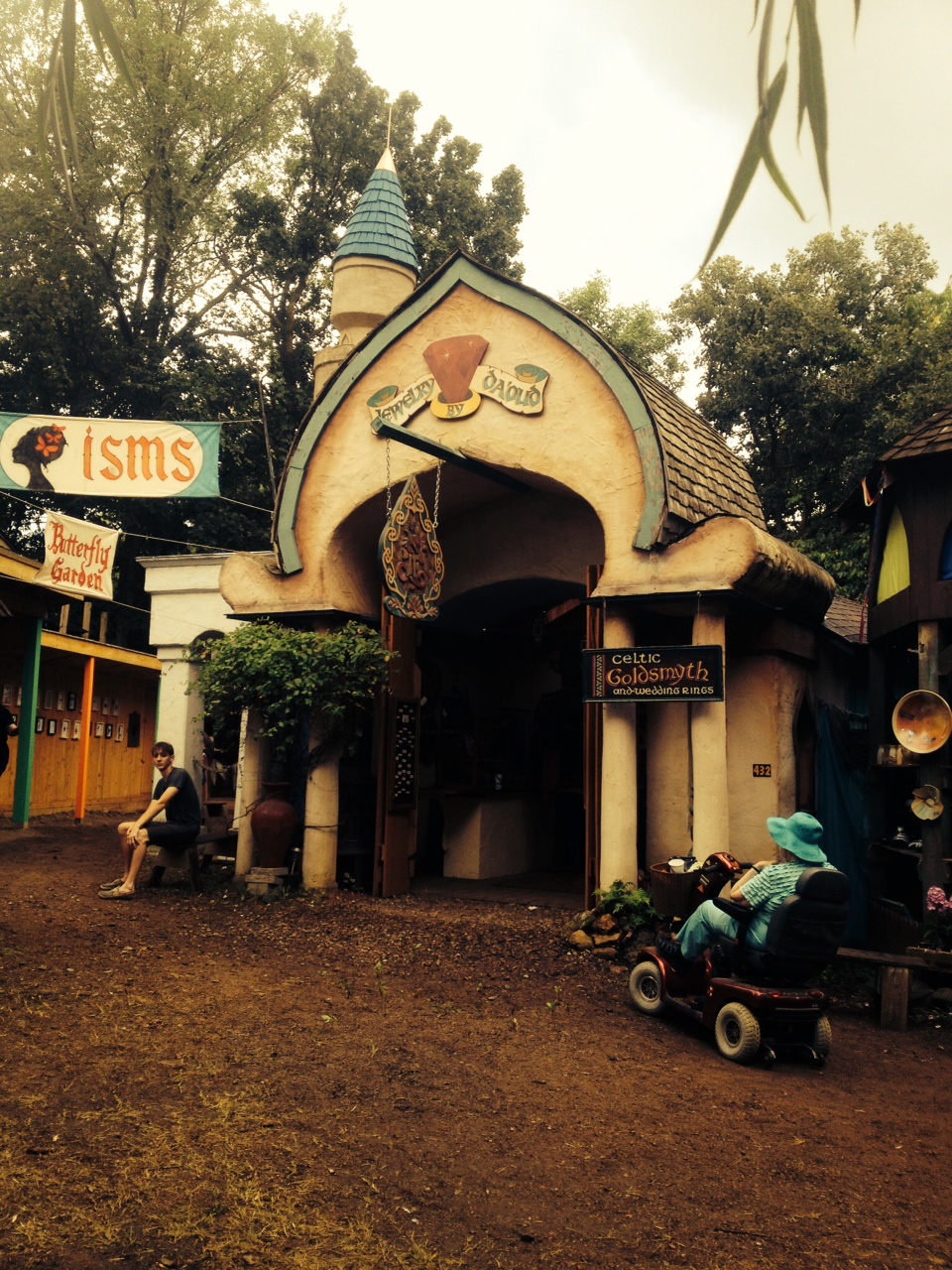 Booth 432
– Near the Narrows, near the Grove Stage (Tuey)
(We are not longer at the Carolina Renaissance Festival)
At our booths you will find vintage-inspired and Celtic handcrafted adornment and rings. We have a grand display, lovely sales help, and smiling faces to greet you. We have a wonderful array of gift items, from glass pendants starting at $4 to lovely diamond rings specially designed and executed by Da'oud.
To contact us, please use our friendly contact page, and we'll get back to you within a few days. Please note that for most of the year we are working at Renaissance Festivals, thus communication on the weekends can get delayed. Older email addresses are deactivated due to a barrage of spam.
I use only secondary source and/or recycled sources of Gold and Diamonds in my work. I use refined metal originating from jewelers, manufacturers, secondary market jewelry and placer gold from individual miners in northern California. My diamonds come from secondary market and conflict-free origin sources. I am very conscious of the karmic implications of pollution and human misery associated with large corporations mining gold and the problems with sources of diamonds that come from conflict nations. I wish to keep the energy of your rings as pristine as possible.
This site is set up to give the price for the metal setting, not the price of gemstones or diamonds. Contact us about which stone you would like to see set into the piece and we will get back to you with the prices as there is such a variety of stones, quality and prices We await input from you for your unique setting. We can get most any stone you might want, including synthetics.
For ordering, please email or call to tell us that an order is being placed, and I'll write up your invoice and send you a pdf for your approval. If you order from the site, please note that the shipping amount needs to be calculated individually for each order's value and will exceed the amount stated on the order page.
We have recently updated our Facebook page as well and will hopefully be starting to present our current in stock collections (the pieces you see displayed at Festivals). 'Like' us on facebook to see photos, updates and even info on the jewelry and gemstones! We are now also on Instagram as well! You can find us @jewelrybydaoud.
I offer great service and meticulous detail to your individualized crafted wedding rings and accessories. Please allow me time for this exacting work.
Union and Partner rings for non-traditional and/or gay and lesbian relationships are available here. The symbolism and stories are universal; Love is the common thread.
All of our handmade Celtic and floral jewelry is available in a variety of metals. We use quality 14k and 18k gold, platinum, white or rose gold, and silver. Gemstones used include diamonds, emeralds, rubies, and colored stones of all varieties. Themes range from simple Celtic knots, Claddaugh, Scottish, Irish, to those of Commitment or Union rings. Floral designs from the wine country include Grapes on the Vine, Oak and Acorn, Ivy, Forget me knots, and much more. Other themes are that of water, waves, rivers and surf as well as mountains, the four elements, geomancy, Claddaugh designs. Custom designs are welcome.
This site is newly recreated and is a work in progress. Pictures are in the works to update many of my designs. Some features are not working yet. Please call 805 965 4171 with your questions. Prices are for metal work only and stones are priced separately